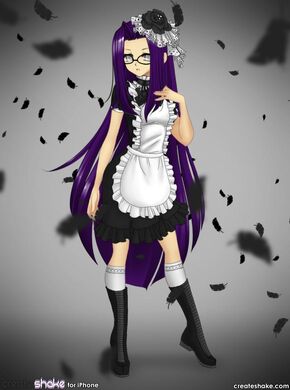 Name: Hikari Kagamiyo
Age: 18
Gender: Female
Race/Nationality: Japanese
Height/Weight: 5'7", 102 pounds
VoiceBank Download: Pending
Back Story
Edit
(Not Required)
Extra Info
Edit
UTAUloid created and voiced by Hayley (Maddy) who is known as pixelated-memories on deviantART. Hikari is currently 18 years old and will turn 19 on October 19th, 2013. Her voice bank type is cv Japanese. Her demo song is Double Lariat which is originally sung by Vocaloid Megurine Luka. For more on Hikari, please visit Hayley's deviantART page pixelated-memories.deviantart.com. Currently version Act 1.
Ad blocker interference detected!
Wikia is a free-to-use site that makes money from advertising. We have a modified experience for viewers using ad blockers

Wikia is not accessible if you've made further modifications. Remove the custom ad blocker rule(s) and the page will load as expected.